The Messier Catalog is collection of the most beautiful Messier objects which contains nebulae, star clusters and galaxies. French astronomer Charles Messier started his search for comets in mid of 18th century while the visit of Halley's Comet. He spent his whole life in searching comets. In that era, the size of telescopes were small as compared to today's optics so it was hard to determine between comet and fuzzy object. He found many comet like objects but they did not appear to move like comets do, so to avoid this confusion between comet and comet like object, he made a catalog of objects which are fuzzy and look like comets. Messier had discovered 13 comets.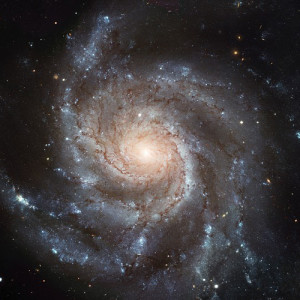 Messier found a small cloudy object Taurus constellation. The first Messier object observed by Messier was the remnant of a supernova explosion also known as Crab Nebula (M1). He started keeping a list of such cloudy objects and initially made a list of 103 objects in Messier catalog. Later catalog was expanded through successive additions by other astronomers. It was first milestone in the history of the discovery of Deep Sky objects.
Messier objects may be useful as a reference for amateur astronomers. Today, Messier Catalog is useful for amateur astronomers. "Messier Marathon" is the challenge for amateur astronomers to find messier objects as much as possible in a single night. Messier Marathon can also held to encourage a sense of wonder and exploration and to increase the interest in night sky.
After the success of Messier catalog, later many similar or advanced catalogs started to evolve as time and optics of telescopes get developed. The Caldwell Catalogue compiled by Patrick Moore consist 109 star clusters, nebulae, and galaxies for observation by amateur astronomers. The Herschel 400 catalogue consist Nebulae and Clusters of Stars. The New General Catalogue (NGC) contains 7,840 deep-sky objects like Nebulae and Clusters of Stars compiled by John Louis Emil Dreyer in 1888. Index Catalogue (IC), the major update of NGC catalog published by Dreyer in two parts in 1895 containing 1,520 objects and in 1908 containing 3,866 objects. Then Revised New General Catalogue also compiled in 1970 by Jack W. Sulentic and William G. Tifft.
| M | NGC | Common Name | Type | Mag. | Size (arcmin) | Distance (ly) | RA | Dec | Con | Viewing Season |
| --- | --- | --- | --- | --- | --- | --- | --- | --- | --- | --- |
| M1 | 1952 | Crab Nebula | Sn | 8.4 | 6x4 | 6300 | 5h 34.5m | +22° 01? | Tau | winter |
| M2 | 7089 | | Gc | 6.5 | 12.9 | 37900 | 21h 33.5m | +00° 49? | Aqr | autumn |
| M3 | 5272 | | Gc | 6.2 | 16.2 | 33900 | 13h 42.2m | +28° 23? | CVn | spring |
| M4 | 6121 | | Gc | 5.6 | 26.3 | 7200 | 16h 23.6m | -26° 32? | Sco | summer |
| M5 | 5904 | | Gc | 5.6 | 17.4 | 24500 | 15h 18.6m | +02° 05? | Ser | summer |
| M6 | 6405 | Butterfly Cluster | Oc | 4.2 | 25 | 1600 | 17h 40.1m | -32° 13? | Sco | summer |
| M7 | 6475 | Ptolemy's Cluster | Oc | 3.3 | 80 | 800 | 17h 53.9m | -34° 49? | Sco | summer |
| M8 | 6523 | Lagoon Nebula | Di | 6 | 90x40 | 5200 | 18h 03.8m | -24° 23? | Sgr | summer |
| M9 | 6333 | | Gc | 7.7 | 9.3 | 26700 | 17h 19.2m | -18° 31? | Oph | summer |
| M10 | 6254 | | Gc | 6.6 | 15.1 | 14400 | 16h 57.1m | -04° 06? | Oph | summer |
| M11 | 6705 | Wild Duck Cluster | Oc | 6.3 | 14 | 6000 | 18h 51.1m | -06° 16? | Sct | summer |
| M12 | 6218 | | Gc | 6.7 | 14.5 | 16000 | 16h 47.2m | -01° 57? | Oph | summer |
| M13 | 6205 | Great Hercules Globular | Gc | 5.8 | 16.6 | 25100 | 16h 41.7m | +36° 28? | Her | summer |
| M14 | 6402 | | Gc | 7.6 | 11.7 | 29000 | 17h 37.6m | -03° 15? | Oph | summer |
| M15 | 7078 | Great Pegasus Globular | Gc | 6.2 | 12.3 | 33600 | 21h 30m | +12° 10? | Peg | autumn |
| M16 | 6611 | Eagle Nebula | Oc | 6.4 | 7 | 7000 | 18h 18.8m | -13° 47? | Ser | summer |
| M17 | 6618 | Omega Nebula | Di | 7 | 11 | 5000 | 18h 20.8m | -16° 11? | Sgr | summer |
| M18 | 6613 | | Oc | 7.5 | 9 | 4900 | 18h 19.9m | -17° 08? | Sgr | summer |
| M19 | 6273 | | Gc | 6.8 | 13.5 | 28400 | 17h 02.6m | -26° 16? | Oph | summer |
| M20 | 6514 | Trifid Nebula | Di | 9 | 28 | 5200 | 18h 02.6m | -23° 02? | Sgr | summer |
| M21 | 6531 | | Oc | 6.5 | 13 | 4250 | 18h 04.6m | -22° 30? | Sgr | summer |
| M22 | 6656 | Sagittarius Cluster | Gc | 5.1 | 24 | 10400 | 18h 36.4m | -23° 54? | Sgr | summer |
| M23 | 6494 | | Oc | 6.9 | 27 | 2150 | 17h 56.8m | -19° 01? | Sgr | summer |
| M24 | - | Sagittarius Star Cloud | MW | 4.6 | 90 | 10000 | 18h 16.9m | -18° 30? | Sgr | summer |
| M25 | IC4725 | | Oc | 6.5 | 40 | 2000 | 18h 31.6m | -19° 15? | Sgr | summer |
| M26 | 6694 | | Oc | 8 | 15 | 5000 | 18h 45.2m | -09° 24? | Sct | summer |
| M27 | 6853 | Dumbbell Nebula | Pl | 7.4 | 8.0x5.7 | 1250 | 19h 59.6m | +22° 43? | Vul | summer |
| M28 | 6626 | | Gc | 6.8 | 11.2 | 18600 | 18h 24.5m | -24° 52? | Sgr | summer |
| M29 | 6913 | | Oc | 7.1 | 7 | 4000 | 20h 23.9m | +38° 32? | Cyg | summer |
| M30 | 7099 | | Gc | 7.2 | 11 | 26100 | 21h 40.4m | -23° 11? | Cap | autumn |
| M31 | 224 | Andromeda Galaxy | Sp | 3.4 | 178x63 | 3 million | 0h 41.8m | +41° 16? | And | autumn |
| M32 | 221 | | El | 8.1 | 8x6 | 3 million | 0h 42.8m | +40° 52? | And | autumn |
| M33 | 598 | Triangulum Galaxy | Sp | 5.7 | 73x45 | 3 million | 1h 33.9m | +30° 39? | Tri | autumn |
| M34 | 1039 | | Oc | 5.5 | 35 | 1400 | 2h 42m | +42° 47? | Per | autumn |
| M35 | 2168 | | Oc | 5.3 | 28 | 2800 | 6h 08.9m | +24° 20? | Gem | winter |
| M36 | 1960 | | Oc | 6.3 | 12 | 4100 | 5h 36.1m | +34° 08? | Aur | winter |
| M37 | 2099 | | Oc | 6.2 | 24 | 4400 | 5h 52.4m | +32° 33? | Aur | winter |
| M38 | 1912 | | Oc | 7.4 | 21 | 4200 | 5h 28.7m | +35° 50? | Aur | winter |
| M39 | 7092 | | Oc | 4.6 | 32 | 825 | 21h 32.2m | +48° 26? | Cyg | autumn |
| M40 | Win4 | Winnecke 4 | Ds | 8.4 | 0.8 | 510 | 12h 22.4m | +58° 05? | UMa | spring |
| M41 | 2287 | | Oc | 4.6 | 38 | 2300 | 6h 47m | -20° 44? | CMa | winter |
| M42 | 1976 | Great Nebula in Orion | Di | 4 | 85x60 | 1600 | 5h 35.4m | -05° 27? | Ori | winter |
| M43 | 1982 | De Mairan's Nebula | Di | 9 | 20x15 | 1600 | 5h 35.6m | -05° 16? | Ori | winter |
| M44 | 2632 | Beehive Cluster | Oc | 3.7 | 95 | 577 | 8h 40.1m | +19° 59? | Cnc | winter |
| M45 | - | Pleiades | Oc | 1.6 | 110 | 380 | 3h 47m | +24° 07? | Tau | winter |
| M46 | 2437 | | Oc | 6 | 27 | 5400 | 7h 41.8m | -14° 49? | Pup | winter |
| M47 | 2422 | | Oc | 5.2 | 30 | 1600 | 7h 36.6m | -14° 30? | Pup | winter |
| M48 | 2548 | | Oc | 5.5 | 54 | 1500 | 8h 13.8m | -05° 48? | Hya | winter |
| M49 | 4472 | | El | 8.4 | 9x7.5 | 60 million | 12h 29.8m | +08° 00? | Vir | spring |
| M50 | 2323 | | Oc | 6.3 | 16 | 3000 | 7h 03.2m | -08° 20? | Mon | winter |
| M51 | 5194 | Whirlpool Galaxy | Sp | 8.4 | 11x7 | 37 million | 13h 30m | +47° 11? | CVn | spring |
| M52 | 7654 | | Oc | 7.3 | 13 | 5000 | 23h 24.2m | +61° 35? | Cas | autumn |
| M53 | 5024 | | Gc | 7.6 | 12.6 | 59700 | 13h 12.9m | +18° 10? | Com | spring |
| M54 | 6715 | | Gc | 7.6 | 9.1 | 88700 | 18h 55.1m | -30° 29? | Sgr | summer |
| M55 | 6809 | | Gc | 6.3 | 19 | 17600 | 19h 40m | -30° 58? | Sgr | summer |
| M56 | 6779 | | Gc | 8.3 | 7.1 | 32900 | 19h 16.6m | +30° 11? | Lyr | summer |
| M57 | 6720 | Ring Nebula | Pl | 8.8 | 1.4x1.0 | 2300 | 18h 53.6m | +33° 02? | Lyr | summer |
| M58 | 4579 | | Ba | 9.7 | 5.5x4.5 | 60 million | 12h 37.7m | +11° 49? | Vir | spring |
| M59 | 4621 | | El | 9.6 | 5x3.5 | 60 million | 12h 42m | +11° 39? | Vir | spring |
| M60 | 4649 | | El | 8.8 | 7x6 | 60 million | 12h 43.7m | +11° 33? | Vir | spring |
| M61 | 4303 | | Sp | 9.7 | 6x5.5 | 60 million | 12h 21.9m | +04° 28? | Vir | spring |
| M62 | 6266 | | Gc | 6.5 | 14.1 | 22500 | 17h 01.2m | -30° 07? | Oph | summer |
| M63 | 5055 | Sunflower Galaxy | Sp | 8.6 | 10x6 | 37 million | 13h 15.8m | +42° 02? | CVn | spring |
| M64 | 4826 | Black Eye Galaxy | Sp | 8.5 | 9.3x5.4 | 19 million | 12h 56.7m | +21° 41? | Com | spring |
| M65 | 3623 | | Sp | 9.3 | 8x1.5 | 35 million | 11h 18.9m | +13° 05? | Leo | spring |
| M66 | 3627 | | Sp | 8.9 | 8x2.5 | 35 million | 11h 20.2m | +12° 59? | Leo | spring |
| M67 | 2682 | | Oc | 6.1 | 30 | 2700 | 8h 50.4m | +11° 49? | Cnc | winter |
| M68 | 4590 | | Gc | 7.8 | 12 | 33300 | 12h 39.5m | -26° 45? | Hya | spring |
| M69 | 6637 | | Gc | 7.6 | 7.1 | 28000 | 18h 31.4m | -32° 21? | Sgr | summer |
| M70 | 6681 | | Gc | 7.9 | 7.8 | 29400 | 18h 43.2m | -32° 18? | Sgr | summer |
| M71 | 6838 | | Gc | 8.2 | 7.2 | 12700 | 19h 53.8m | +18° 47? | Sge | summer |
| M72 | 6981 | | Gc | 9.3 | 5.9 | 55400 | 20h 53.5m | -12° 32? | Aqr | summer |
| M73 | 6994 | | As | 9 | 2.8 | 2000 | 20h 59m | -12° 38? | Aqr | summer |
| M74 | 628 | | Sp | 9.4 | 10.2x9.5 | 35 million | 1h 36.7m | +15° 47? | Psc | autumn |
| M75 | 6864 | | Gc | 8.5 | 6 | 61300 | 20h 06.1m | -21° 55? | Sgr | summer |
| M76 | 650 | Little Dumbbell Nebula | Pl | 10.1 | 2.7x1.8 | 3400 | 1h 42.4m | +51° 34? | Per | autumn |
| M77 | 1068 | | Sp | 8.9 | 7x6 | 60 million | 2h 42.7m | +00° 02? | Cet | autumn |
| M78 | 2068 | | Di | 8.3 | 8x6 | 1600 | 5h 46.7m | +00° 03? | Ori | winter |
| M79 | 1904 | | Gc | 7.7 | 8.7 | 42100 | 5h 24.5m | -24° 33? | Lep | winter |
| M80 | 6093 | | Gc | 7.3 | 8.9 | 32600 | 16h 17m | -22° 59? | Sco | summer |
| M81 | 3031 | Bode's Galaxy | Sp | 6.9 | 21x10 | 12 million | 9h 55.6m | +69° 04? | UMa | spring |
| M82 | 3034 | Cigar Galaxy | Ir | 8.4 | 9x4 | 12 million | 9h 55.8m | +69° 41? | UMa | spring |
| M83 | 5236 | Southern Pinwheel | Sp | 7.6 | 11x10 | 15 million | 13h 37m | -29° 52? | Hya | spring |
| M84 | 4374 | | Ln | 9.1 | 5 | 60 million | 12h 25.1m | +12° 53? | Vir | spring |
| M85 | 4382 | | Ln | 9.1 | 7.1x5.2 | 60 million | 12h 25.5m | +18° 12? | Com | spring |
| M86 | 4406 | | Ln | 8.9 | 7.5x5.5 | 60 million | 12h 26.2m | +12° 57? | Vir | spring |
| M87 | 4486 | | El | 8.6 | 7 | 60 million | 12h 30.8m | +12° 24? | Vir | spring |
| M88 | 4501 | | Sp | 9.6 | 7x4 | 60 million | 12h 32.1m | +14° 26? | Com | spring |
| M89 | 4552 | | El | 9.8 | 4 | 60 million | 12h 35.7m | +12° 33? | Vir | spring |
| M90 | 4569 | | Sp | 9.5 | 9.5x4.5 | 60 million | 12h 36.8m | +13° 10? | Vir | spring |
| M91 | 4548 | | Ba | 10.2 | 5.4x4.4 | 60 million | 12h 35.5m | +14° 30? | Com | spring |
| M92 | 6341 | | Gc | 6.4 | 11.2 | 26700 | 17h 17.1m | +43° 08? | Her | summer |
| M93 | 2447 | | Oc | 6 | 22 | 3600 | 7h 44.6m | -23° 52? | Pup | winter |
| M94 | 4736 | | Sp | 8.2 | 7x3 | 15 million | 12h 50.9m | +41° 08? | CVn | spring |
| M95 | 3351 | | Ba | 9.7 | 4.4x3.3 | 38 million | 10h 44m | +11° 42? | Leo | spring |
| M96 | 3368 | | Sp | 9.2 | 6x4 | 38 million | 10h 46.8m | +11° 49? | Leo | spring |
| M97 | 3587 | Owl Nebula | Pl | 9.9 | 3.4x3.3 | 2600 | 11h 14.8m | +55° 01? | UMa | spring |
| M98 | 4192 | | Sp | 10.1 | 9.5x3.2 | 60 million | 12h 13.9m | +14° 55? | Com | spring |
| M99 | 4254 | | Sp | 9.9 | 5.4x4.8 | 60 million | 12h 18.9m | +14° 26? | Com | spring |
| M100 | 4321 | | Sp | 9.3 | 7x6 | 60 million | 12h 23m | +15° 50? | Com | spring |
| M101 | 5457 | Pinwheel Galaxy | Sp | 7.9 | 22 | 27 million | 14h 03.2m | +54° 21? | UMa | spring |
| M102 | 5866 | | Ln | 9.9 | 5.2x2.3 | 40 million | 15h 06.5m | +55° 46? | Dra | summer |
| M103 | 581 | | Oc | 7.4 | 6 | 8500 | 1h 33.2m | +60° 42? | Cas | autumn |
| M104 | 4594 | Sombrero Galaxy | Sp | 8 | 9x4 | 50 million | 12h 40m | -11° 37? | Vir | spring |
| M105 | 3379 | | El | 9.3 | 2 | 38 million | 10h 47.8m | +12° 35? | Leo | spring |
| M106 | 4258 | | Sp | 8.4 | 19x8 | 25 million | 12h 18.9m | +47° 19? | CVn | spring |
| M107 | 6171 | | Gc | 7.9 | 10 | 20900 | 16h 32.5m | -13° 03? | Oph | summer |
| M108 | 3556 | | Sp | 10 | 8x1 | 45 million | 11h 11.5m | +55° 40? | UMa | spring |
| M109 | 3992 | | Ba | 9.8 | 7x4 | 55 million | 11h 57.6m | +53° 23? | UMa | spring |
| M110 | 205 | | El | 8.5 | 17x10 | 3 million | 00h 40.4m | +41° 41? | And | autumn |